In the world of modern smartphones, surprises are becoming increasingly rare. Breakthrough features and astounding camera hardware are reminiscent of the early days of mobile technology. The iPhone 15 Pro and Pro Max continue this trend, offering incremental improvements rather than seismic shifts, yet they manage to shine in subtle yet significant ways.
What sets this iteration apart is the ease with which these changes can be quantified. It's not just a shift in vibe; these updates can be seen and measured, with numbers and specs like 19 grams, USB 3, and 120mm making their mark. The cumulative effect of these changes is undeniable.
The Good: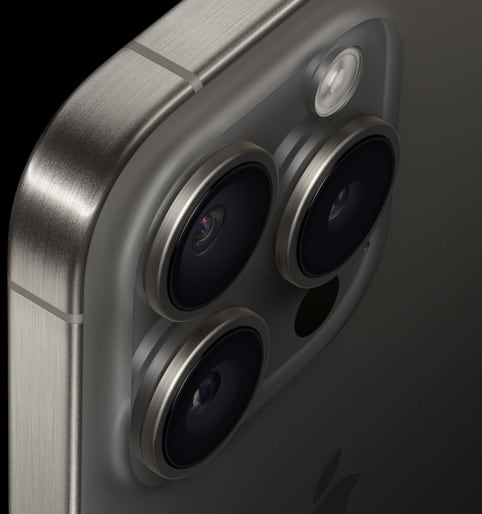 USB-C is a welcome addition.
Numerous options for the Action Button.
Meaningful camera enhancements.
A lighter and more comfortable feel in hand.
The Bad:
The smaller model lacks a 5x telephoto lens.
The included USB-C cable doesn't support fast data transfer speeds.
One prominent figure to consider is the price: the iPhone 15 Pro starts at $999, the same as its predecessor, while the 15 Pro Max begins at $1,199, a $100 increase from last year's model. This price includes 256GB of storage, as there is no longer a 128GB option for the Pro Max.
In essence, the iPhone 15 Pro and Pro Max offer a familiar experience with modern conveniences. The transition to USB-C, while long-awaited, brings a new level of compatibility. The phones are also noticeably lighter this year, thanks in part to the use of titanium alloy. The subtle curvature of the edges and slimmer bezels contribute to a more ergonomic design, making them a joy to use.
Regarding color options, this year's choices are muted and neutral, with blue being the standout option for those seeking a more vibrant look. However, caution is advised with FineWoven cases, as they are prone to scratches.
All four iPhone 15 models feature USB-C, a nod to EU regulations, with only the Pro and Pro Max supporting USB 3 for faster file transfers. While Apple's provided cable supports USB 2 speeds, users can easily find affordable 10Gbps USB-C cables on the market. The flexibility of the USB-C port to work with various accessories is a welcome change.
The transition to USB-C may evoke mixed feelings, but it offers greater convenience in the long run. The newfound flexibility to connect various peripherals without the need for dongles is a significant improvement.
As for connectivity options, the iPhones offer various 5G options, although the benefits may not be immediately noticeable. Additionally, Wi-Fi 6E is introduced for the first time, providing faster speeds but with limitations on signal propagation through obstacles.
One standout addition is the Action Button, which replaces the mute switch. While it adds versatility, some users may notice a slight delay when using it. Customization options for this button are extensive, offering shortcuts and personalization to suit individual preferences.
Apple introduces the A17 Pro chipset, focusing on gaming performance. This new chipset, along with USB-C, suggests the potential for a full desktop experience when connected to an external display, but for now, it offers mirroring only.
Battery life remains on par with last year's models, with the Pro Max capable of handling a day of intensive use. However, concerns exist regarding the rapid degradation of maximum charging capacity in some 14 Pro models, which Apple hasn't provided a satisfactory explanation for.
Charging speeds remain unchanged, with up to 27W for wired charging, 15W via MagSafe, and 7.5W via Qi. The ability to use the phone in StandBy mode while charging horizontally is a welcome feature.
Dynamic Island returns this year, offering useful information when connected to USB accessories. The camera software receives updates, including a 5x telephoto lens on the Pro Max, enhancing flexibility and zoom capabilities.
In addition to hardware changes, software updates introduce new options for lens focal lengths, with 24mm, 28mm, and 35mm options available, all capable of producing 24-megapixel images. This change allows for more creative photography without compromising image quality.
The ability to apply the portrait mode effect after capturing a photo is a convenient feature, especially for those who often switch between portrait and standard modes. Apple's HDR processing has also improved, capturing more highlight detail and delivering a better visual experience.
In conclusion, the iPhone 15 Pro and Pro Max may not represent groundbreaking advancements, but they excel in bringing together a collection of small yet impactful updates. They offer enhanced comfort, USB-C convenience, versatile customization options, and a refined camera experience. While Android phones have previously offered similar features, this marks a significant moment for iOS users. These improvements are the result of various external influences, culminating in a better iPhone experience. Whether you're inside or outside the Apple ecosystem, the iPhone 15 Pro and Pro Max are worth celebrating.
Comments
comments