A UX portfolio is a collection of your work that showcases your skills and experience in user experience design. It is an essential tool for landing a job in UX, as it allows potential employers to see your work and understand your process.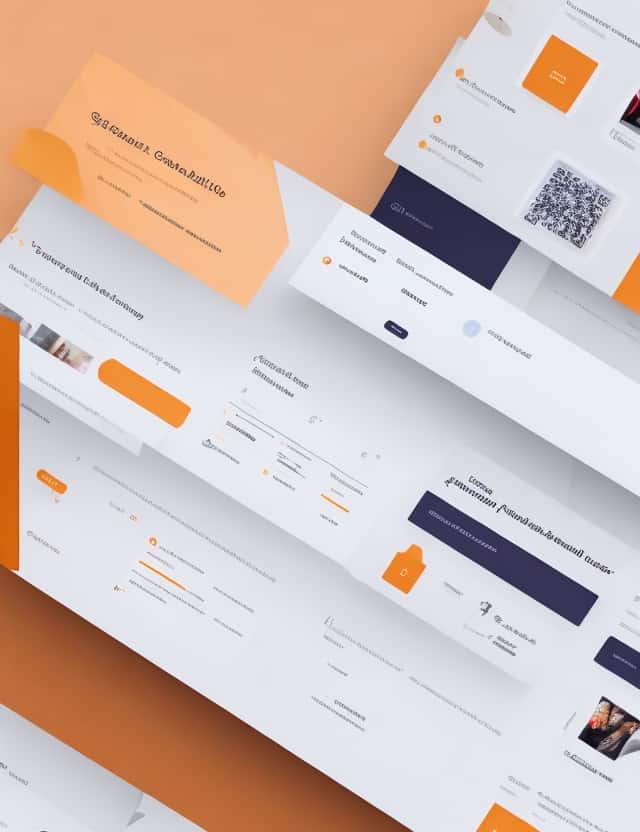 Creating a UX portfolio can be daunting, but it doesn't have to be. Here are some tips to help you create a portfolio that stands out:
Start by choosing the right platform. There are a number of different platforms you can use to create a UX portfolio, such as Behance, Dribbble, and Squarespace. Choose a platform that you're comfortable with and that will allow you to showcase your work in the best way possible.
Choose your projects carefully. When selecting projects for your portfolio, focus on the ones that showcase your best work and that are relevant to the jobs you're applying for. It's also important to include a variety of projects, so that potential employers can see your range of skills.
Highlight your process. In addition to your finished projects, be sure to include information about your process. This could include wireframes, sketches, user research, and usability testing. This will give potential employers a better understanding of how you approach UX design.
Use visuals effectively. Your portfolio should be visually appealing and easy to navigate. Use high-quality images and videos to showcase your work, and make sure your website is well-designed and easy to use.
Get feedback. Once you've created your portfolio, ask for feedback from friends, family, and colleagues. This will help you identify any areas that need improvement.
By following these tips, you can create a UX portfolio that will help you land your dream job.
Here are some additional tips for creating a UX portfolio:
Keep your portfolio concise. Potential employers don't have a lot of time to read through long portfolios, so make sure yours is concise and easy to scan.
Use clear and concise language. Your portfolio should be easy to understand, so use clear and concise language throughout.
Proofread your work carefully. Typos and grammatical errors will make you look unprofessional, so be sure to proofread your work carefully before you publish your portfolio.
Update your portfolio regularly. As you add new projects to your portfolio, be sure to update it regularly. This will ensure that your portfolio is always up-to-date and showcases your latest work.
Creating a UX portfolio can be a lot of work, but it's worth it in the end. A well-crafted portfolio can help you land your dream job in UX.
Comments
comments